Disclaimer, Copyrights, Info, Credits, yada, yada, yada...

Disclaimer:
The X-Files, and MillenniuM are registered trademarks and protected by copyright by Twentieth Century FOX, Ten Thirteen Productions and Chris Carter. All commercial, non-personal use is strictly prohibited. In other words: The majority of stuff on this site and linking sites are copyright and trademark of FOX, 1013 and Chris Carter. I own nothing! I am not profiting from this in any way. I AM A FAN. I AM IN NO WAY AFFILIATED WITH ANY OF THEM.
Interviews/Articles/News:
Items are copyright of said sources and are meant to inform Chris Carter fans of news, not to infringe on any rights.
Linking to this site:
Bookmark the main page only.
That url will always stay the same and I cannot guarantee that for the rest of the site.
You will be able to access all pages from the main page.
Categories:
In an effort to categorize, the sites that are specifically devoted to a particular topic are listed under that category. Sites that are devoted to numerous topics or don't fit a specified category are listed in the general section. This is not to say that the sites specifically devoted to a particular topic would be any better or worse than the sites that have more than one theme, this just seemed the best way to do it. If you feel that you should be listed under a different category, (or even more than one), please let me know. While I do my best to categorize, it is possible that I may have overlooked something.
Status:
This site is always under construction!
Once again, I am in the process of reorganizing. Please bear with me while I make the changes.
Contact info:
If you know of any links that are related and not listed
If you are aware of a bad link or a problem
If you are listed, but have changed the url or the contents
If you feel that you should be listed under a different category
If you have any questions and/or comments
Or any other reason please email me - Stacey O at carterconn@aol.com.
Various Info:
ThankX to Cyn, who has helped make this site more presentable! Be sure visit Cyn's sites - GAWS and Neurofibromatosis, Inc..
The Chris Carter Home Page is now maintained by Stacey O - creator of The Carter Connection! - may/1997
The Chris Carter Home Page was originally created by Christina Gan and a special thanks goes out to her for creating the site, the contents and for offering it to someone before it vanished!
This site looks best with Netscape!
Ok I've heard enough....





This site was chosen to be highlighted as
Web-Star's What's Hot Now for Thursday 4/2/98

Continued success for your superb site.
Howard V. Barton
Vice President, Web-Star.Com, LLC

Listed in Yahoo! Internet Life as one of the best X-Files sites on the net!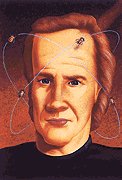 DO SOMETHING GOOD FOR A CHANGE......
HELP BRING A CHILD HOME