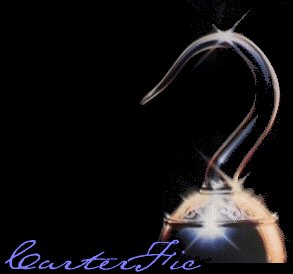 By Laura Capozzola.
FRANKENCARTER

The evil that men do can sometimes be delightfully entertaining...
other times you just want to torch their castle. A 1013 parody.

The extended Mulder family celebrates a typical American
Thanksgiving... well, as typical as you can expect for Fox Mulder.

Mourners file past a post-Gethsemane Mulder who evokes a plethora
of feelings and unconventional actions from his friends and his
enemies. Parody.

If you think you know that on-line person who speculates about the
episodes, dishes gossip about the actors and chats with you on the
X-Files mailing lists and newsgroups, you may be in for a surprise.

All genres of fan fiction take a beating at Apartment Number 42 as
Mulder unexpectedly entertains a cast of characters.

The order comes down to the 1013 staff. Spice up the X-Files in Season
5...or else.

An irreverent look at the behind-the-scenes secrets of The X-Files.


By Alexa James.
POST MODERN GALATEA

Chris Carter finally gives in and writes the episode in which Mulder
and Scully get together. Imagine his surprise when Scully shows up to
help him with it.

What if . . . it was all true? All of it. What then?


The X-Files, and MillenniuM are registered trademarks and protected by copyright by Twentieth Century FOX, Ten Thirteen Productions and Chris Carter. All commercial, non-personal use is strictly prohibited. In other words: The majority of characters in these stories are copyright and trademark of FOX, 1013 and Chris Carter. I own nothing! I am not profiting from this in any way. The personality, actions and dialogue assigned to his character are fictitious. None of the characters will be harmed by these few pages and all will be returned to their rightful owners when it is done without any profit on my part. Some of the characters are real people. The actions, words, appearances and personalities ascribed to those characters are totally fictitious and in no way reflect the person with that character name.